English
St Ambrose Stories at Bedtime
Click on the links below to access a story
The Huge Bag of Worries by Virginia Ironside
Rainbow Fish by Marcus Pfister
Monkey Puzzle by Julia Donaldson
Oi Frog! by Kes Grey and Jim Field
I Want my Hat Back by Jon Klassen
The Gruffalo by Julia Donaldson
Five Minutes Peace by Jill Murphy
Twelve Dancing Princesses by The Brothers Grimm, Retold by Suzanna Davidson
The Tiger who Came to Tea by Judith Kerr
Cottonwool Colin by Jeanne Willis
The Great Fairytale Disaster by David Conwey and Melanie Williamson
The Bear and the Piano by David Litchfield
The Sulky Vulture by Sally Grindley
Duck in a Truck by Jez Alborough
Rainbow Fish by Marcus Pfister
Sally's Secret by Shirley Hughes
There's a Monster in your Book by Tom Fletcher
The Great Big Book of Feelings by Mary Hoffman
The Lion and the Unicorn by Shirley Hughes
Hairy Maclary from Donaldson's Dairy by Lynley Dodd
The Go Away Bird by Julia Donaldson
Tyrannosaurus Drip by Julia Donaldson
Mog and the Vee Ee Tee by Judith Kerr
How Many Legs by Kes Gray and Jim Field
A Squash and a Squeeze by Julia Donaldson
Charlie Cook's Favourite Book by Julia Donaldson
The True Story of the 3 Little Pigs by Jon Scieszka
The Invisible String by Patrice Karst
The Paper Dolls by Julia Donaldson
The Detective Dog by Julia Donaldson
Funnybones by Janet and Allan Ahlberg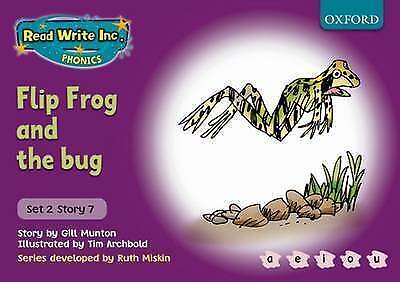 For Read Write Inc Reading books, click on the Reading Books file at the bottom of the page.
For those of us who love David Walliams' books, you can access his audio books for free here!
https://www.worldofdavidwalliams.com/elevenses
Click on the link below for more free audio books to download.
First News!
Children can keep up to date with the latest in the news from our country and around the world with this child-friendly newspaper.
Click on the weekly editions below:
Read Write Inc.
Click here to access YouTube Speed Sounds lessons to practice at home.
This video explains how we teach children to read and write using the Read Write Inc. programme and how you can support your child at home:
My BookBlog in Years 2-6
'My BB' is a fantastic online resource to encourage children to read for pleasure. Our children are supported to choose one of our brand new books at their level using the blurbs, book trailers and reviews of other children. My BB supports the children through the book, enabling them to complete blogs, quizzes and collect jokes and cards. Every child from Y2 upwards has their own password and can log on at home through the link below.
mybookblog.org/plogin/st-ambrose-rc-primar/
World Book Day 2020!
Here are some examples of our interactive displays, from Early Years to Year 6:
Top Tips on how to hear your child read at home
https://www.oxfordowl.co.uk/for-home/advice-for-parents/reading-at-home/starting-to-read-ages-4-5/
Are you looking for a present to buy your child? Buy a book! Click here for a list of recommended reads for each age group.
This year, we raised money for Manchester Children's Hospital, by taking part in the city wide 'Readathon'. Our pupils enjoyed the sponsored read, the book review competition and sharing their favourite stories and books from home.
Author Visit
Local author, Simon Adepetun, visited our school to talk to our Key Stage 2 classes and share his journey to get his book, The Bee Hive, published. He inspired our children to follow their dreams, be resilient and not to give up on their passions.
Files to Download