Welcome to the website of St. Ambrose R.C. Primary School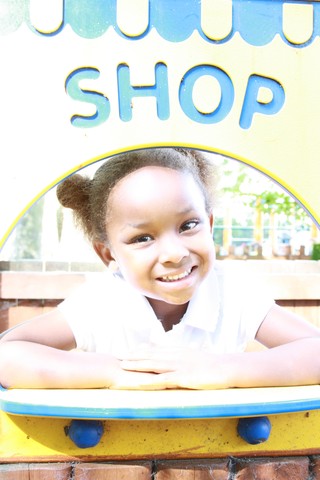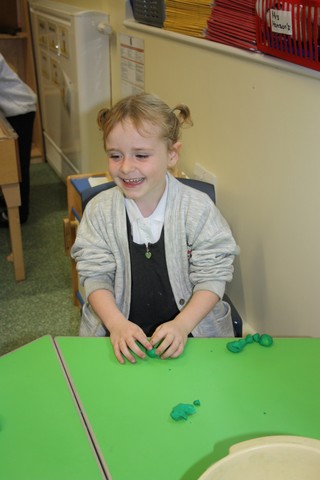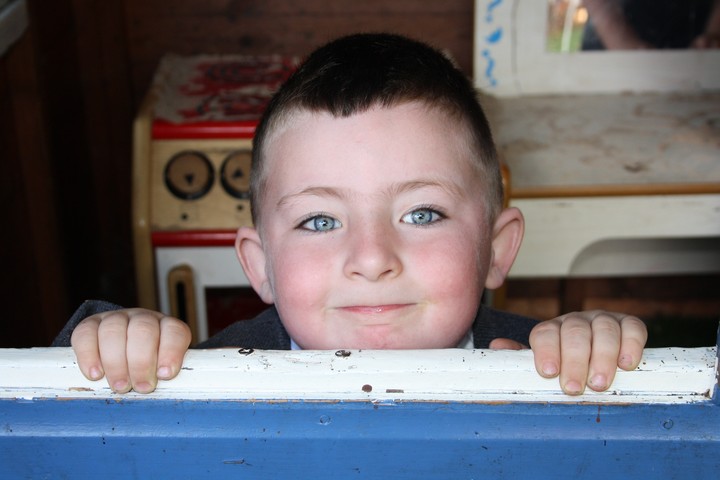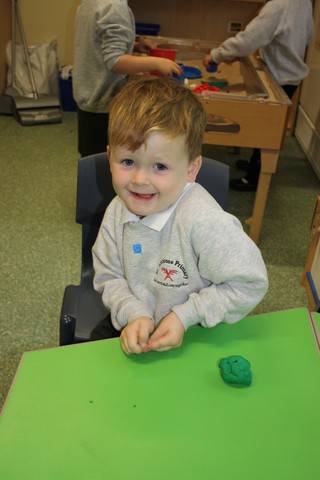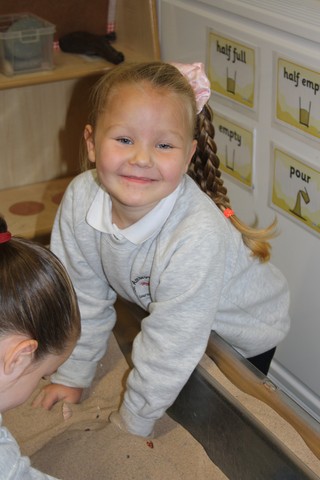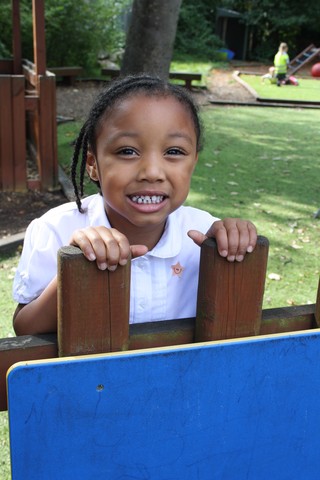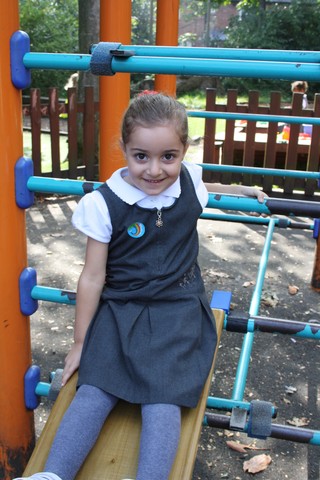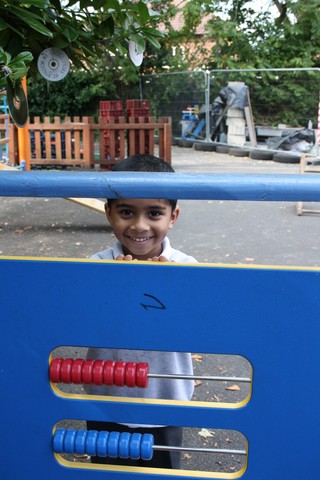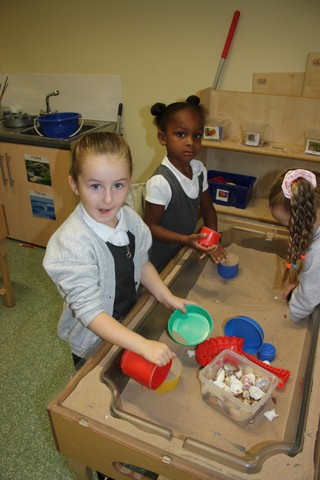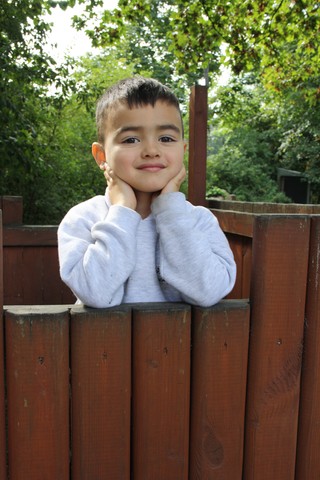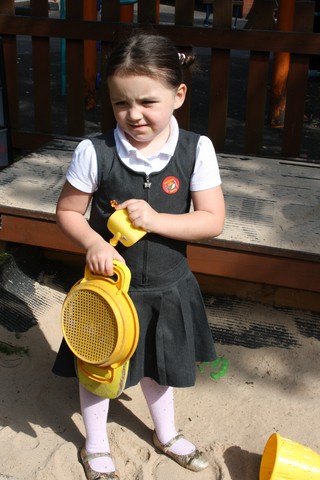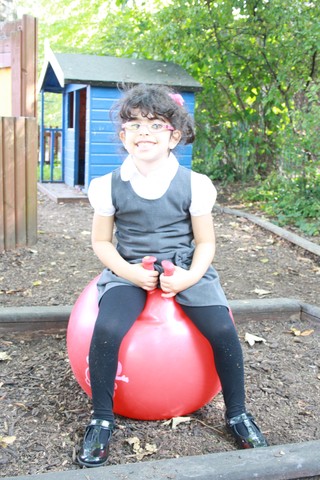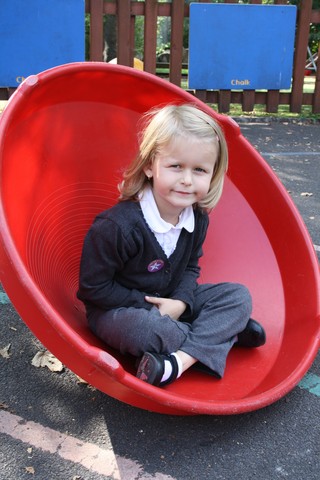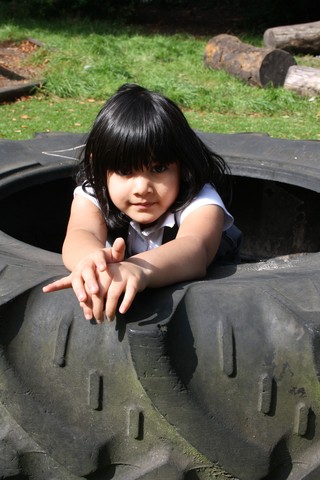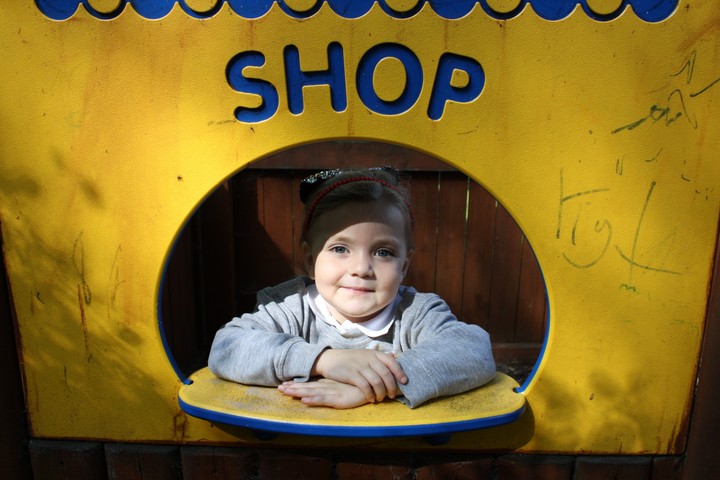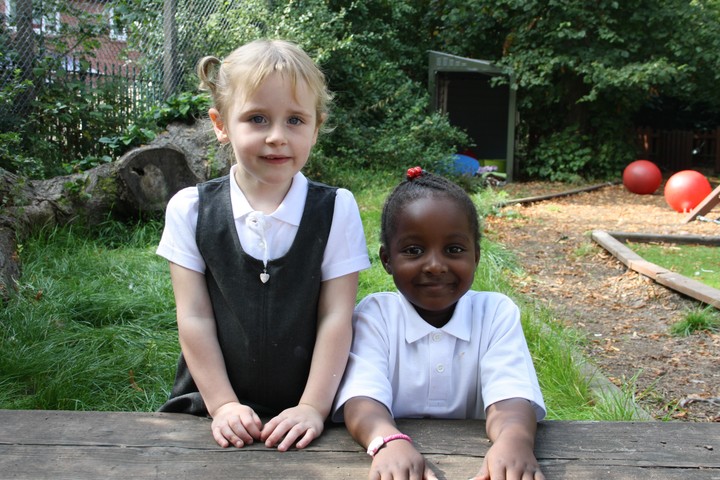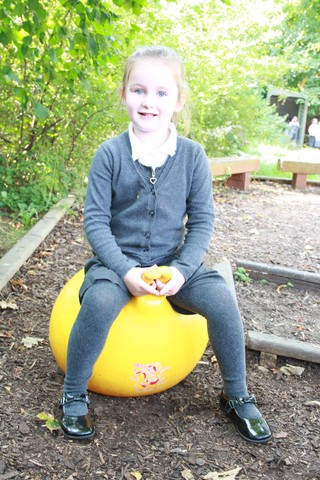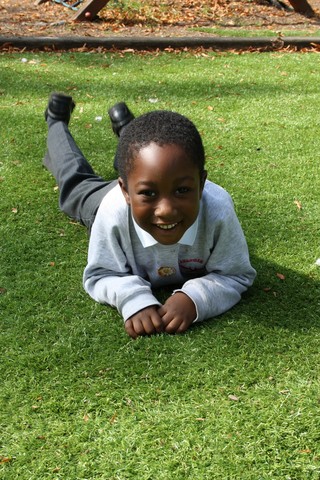 Music Assembly
On Wednesday 1st April, a music assembly was held celebrating the instrumentalists in our school. The assembly opened with a group of Year 3 children who played three tunes on recorder. They inspired the school by their accurate reading of music notation. Year 2 played 'Merrily we roll along' on tin whistle showing their skills of attention to detail and playing as an ensemble. Year 5 played an upbeat version of 'I'll tell me ma' which got all our feet tapping! Mr. Sanderson teaches guitar and violin to our children. A group of children are currently preparing for Grade exams in guitar and two separate groups played some Grade 1 and Grade 2 pieces. We then heard from our violinists who are preparing for Grade 1 exams . They played Mattachins and The Boat to Inverie. The assembly concluded with the after school guitar club playing a medley of Irish traditional tunes including Star of the County Down, Swallowtail jig and Southwind. We are very proud of the musical talent in our school which was clearly evident today.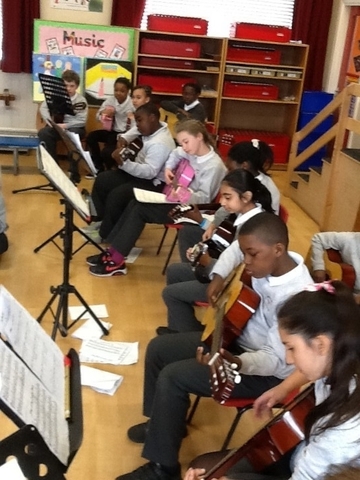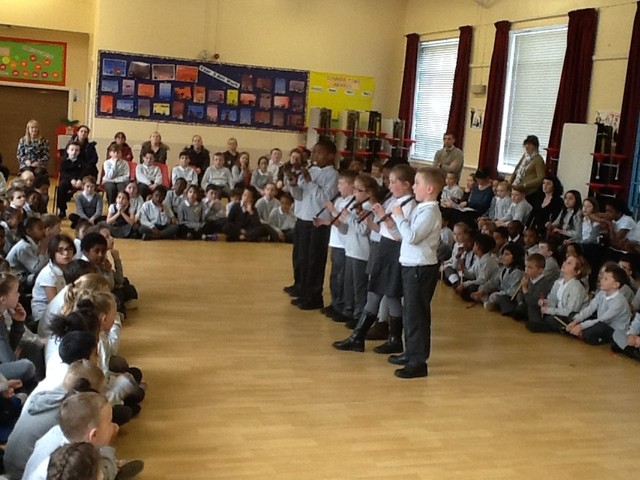 IRISH FESTIVAL
On Tuesday 10th March, a group of children from year 5 and year 6 attended the Irish Festival in Manchester Town Hall. The day consisted of a series of workshops leading to a celebration of music, song and dance in the Fleadh at the end of the day.
The tin whistle workshop was first on our agenda and the children enjoyed recalling familiar tunes like "Rattling Bog", "Hot Cross Buns" and "You are my sunshine". They persevered with their learning to add a new Irish tune "The Lilting Banshee" to the repertoire.
Ms. Durcan led our next workshop where the children learned three new dances – "The Bridge of Athlone", " The Limerick Set" and a simple heel and toe dance. The children thoroughly enjoyed this workshop and showed particular strengths in keeping time to the music. We were asked to perform some of these dances in the final Fleadh.
Our next workshop was with Mr. Sanderson where we were very lucky for every child to have an opportunity to play the fiddle. The children learned three Irish traditional tunes – "Soldier's Joy", "Rakes of Mallow" and "The Irish Washerwoman".
Our final workshop before lunch was delivered by Ms. Connolly who led the children in song. The children listened and sang very well managing to sing a range of songs including "P is for Paddy", "The road to Clady", "Katie Daly", "Let him go". However it was very clear to all that the most popular song loved by all was "I'll tell me ma".
The Fleadh took place after lunch. This was an opportunity for all schools to showcase Irish music in their setting. Our school performed "Southwind", "Swallowtail Jig" and "Star of the County Down" on guitars. The children did a superb job and made our school very proud.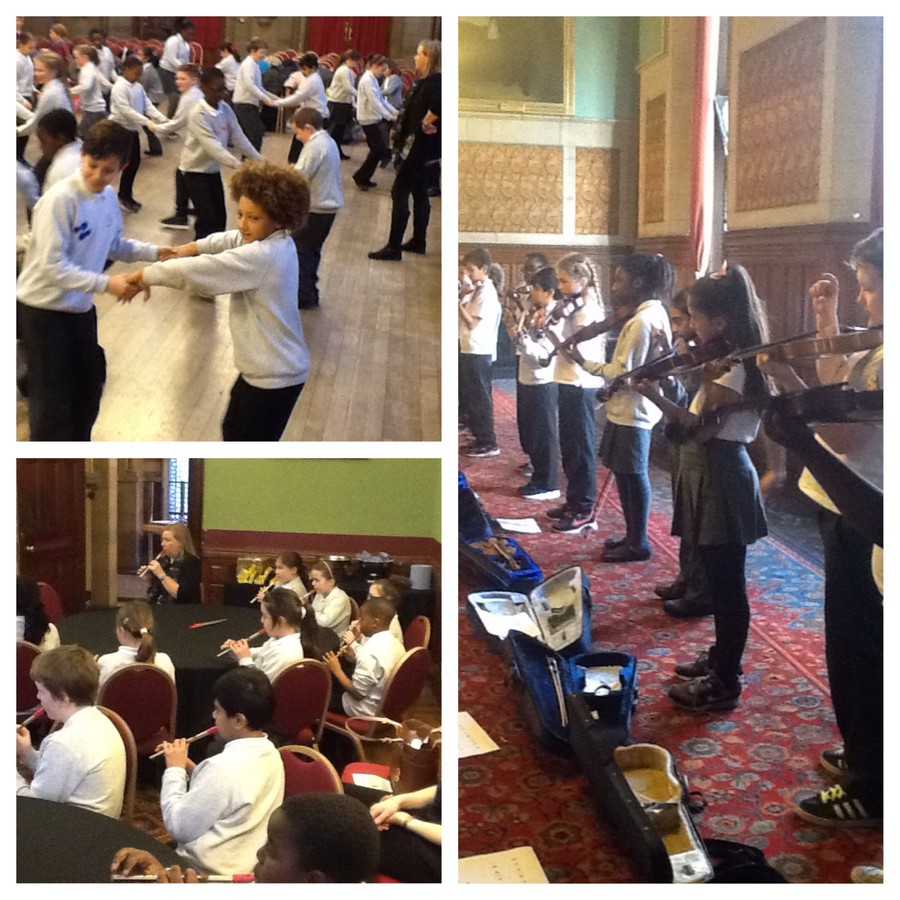 Happy Birthday to ...
Callum, Marli, Katrina, Andrew, Kieron, Eryn H, Vinson, Darius, Marcus, Maya, Mason C and Jesse who celebrated their Birthday's last week and over the half term holidays.
19 May Y5 went to the People's Museum on Friday 15th May to learn more about the topic of Victorians. http://t.co/vsGHFSxw5n
19 May 2 school council members attended a primary council meeting. They gave a speech and shared examples of good practice http://t.co/TyxcStEKau
8 May Year 4 went on a trip to Chester yesterday to learn about life as a Roman Soldier in Dewa (Roman word for Chester). http://t.co/w96J7czDqS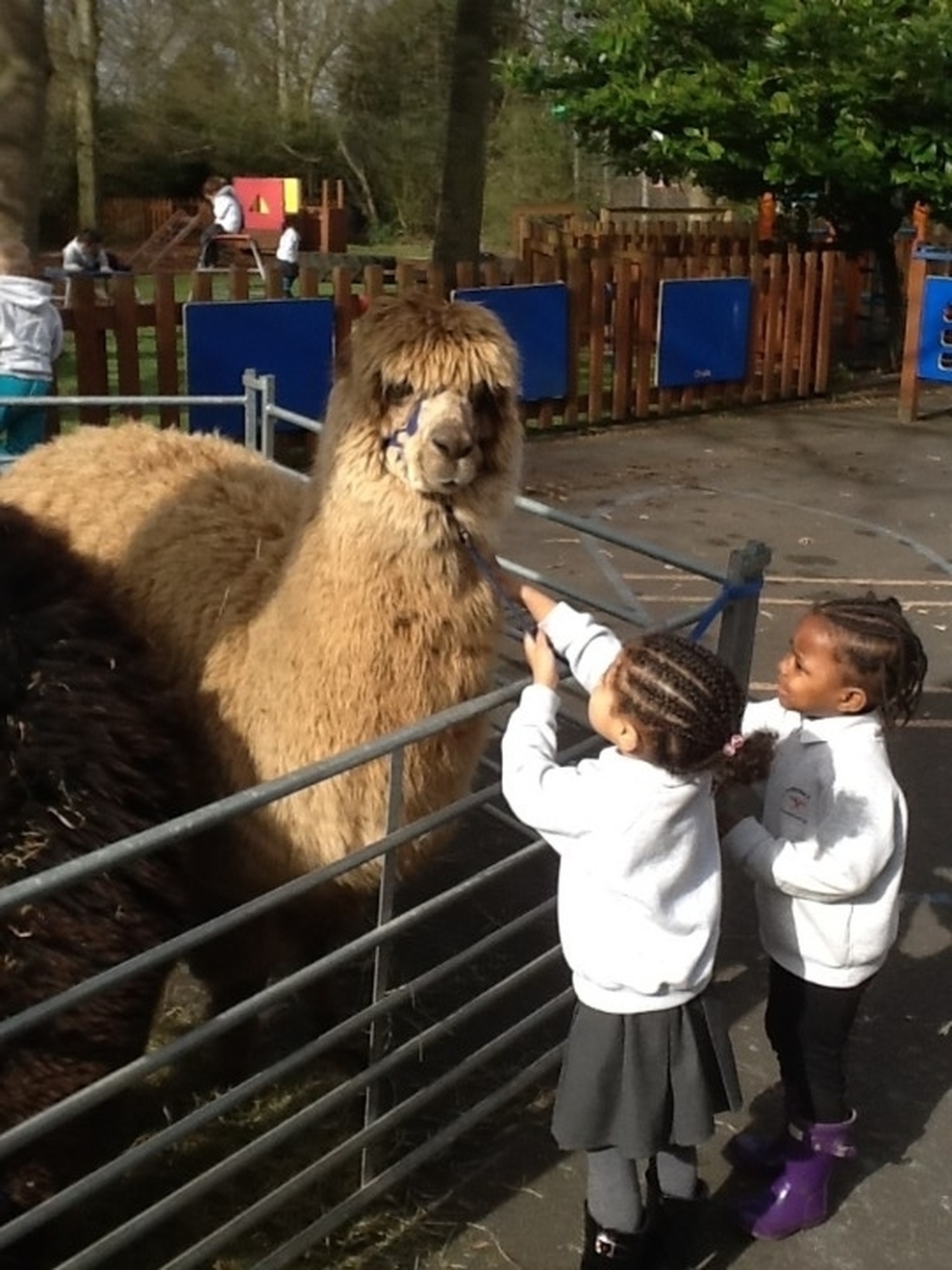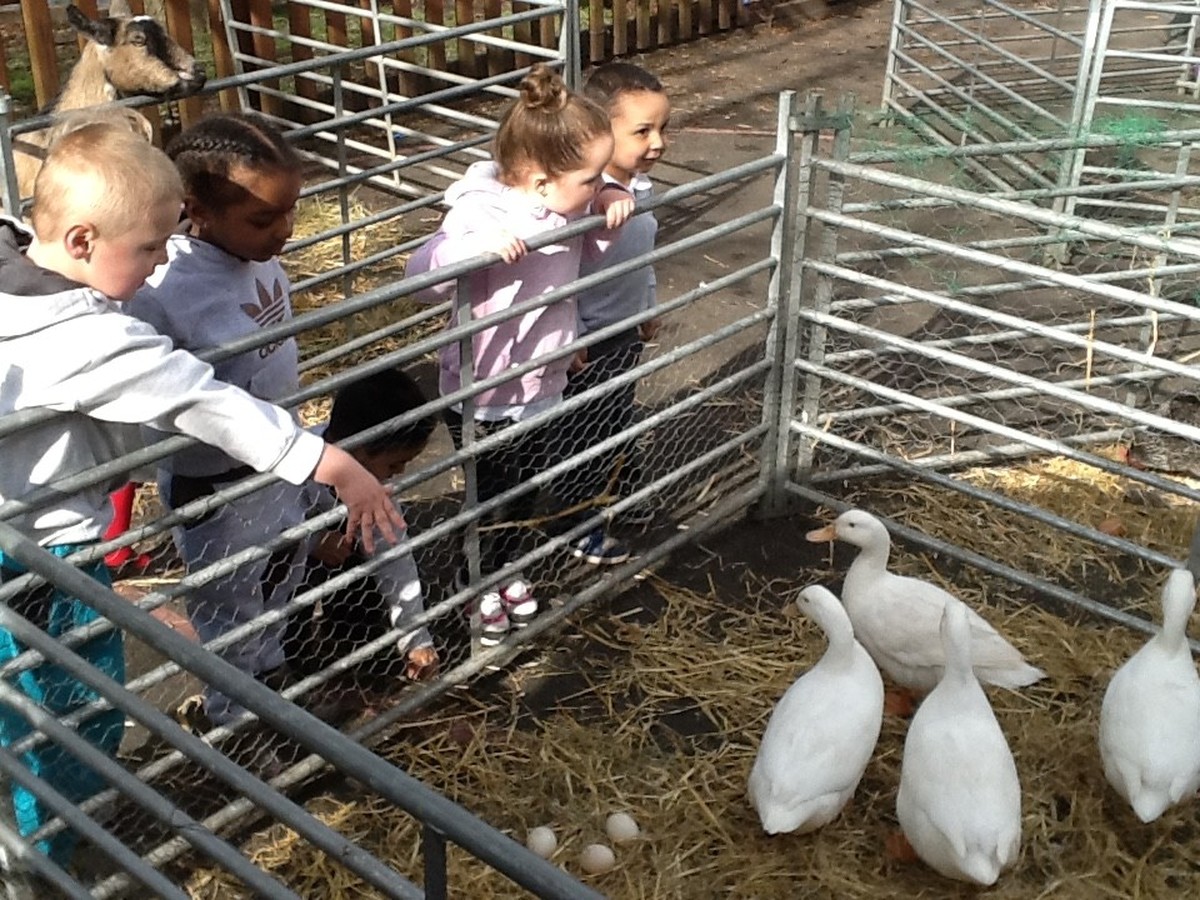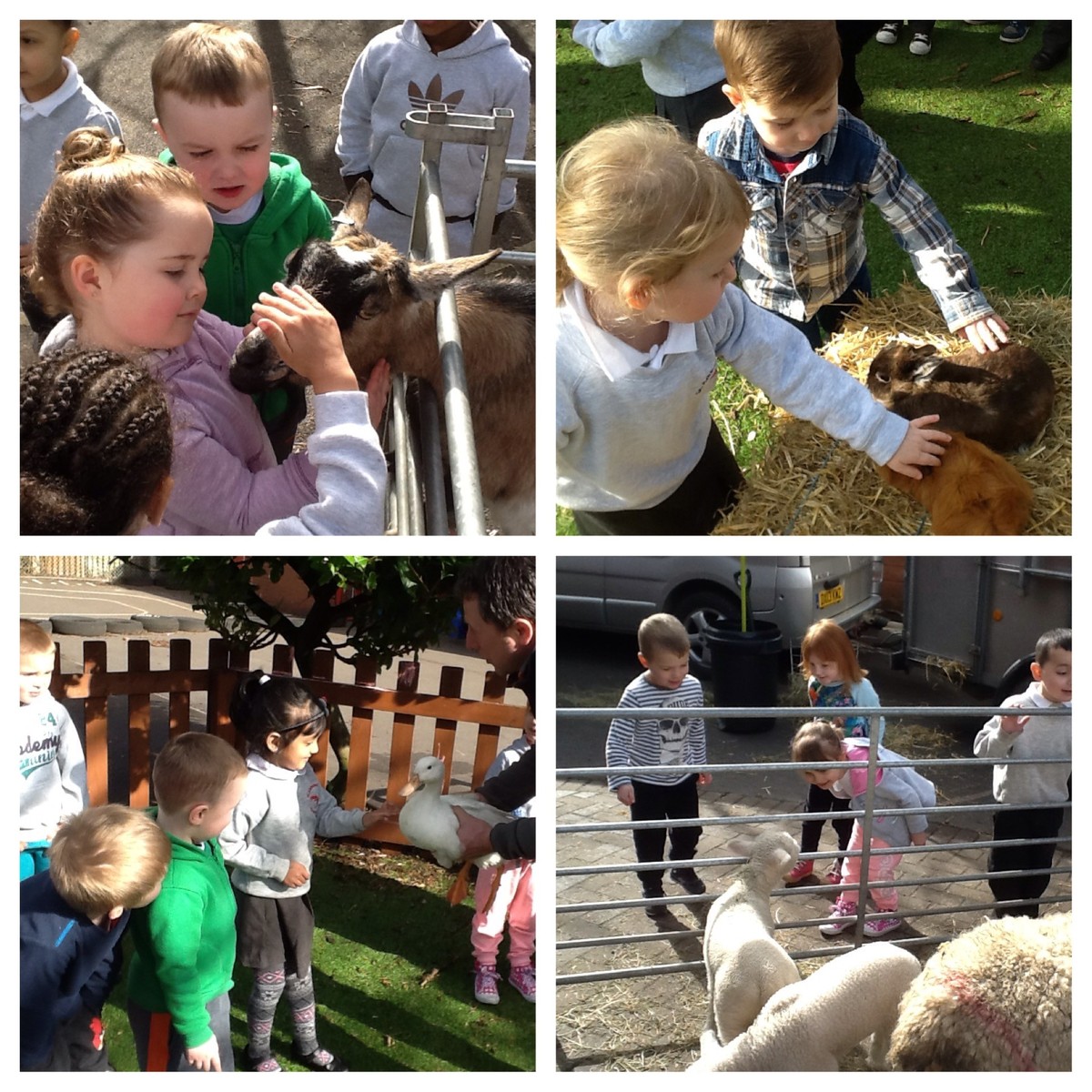 The day the farm came to school!
On Friday 27th March, Farmer David from Bowland farm brought a selection of farm animals to visit the children. The farmer talked to the children about each of the animals and gave the children plenty of opportunities to stroke and feed the animals. We had hens, ducks, a rabbit and a guinea pig, sheep and lambs, goats and alpacas. The children loved watching the lambs feed from their mother and we were even lucky to collect some eggs from the ducks and hens too. It was a wonderful experience for our youngest children in the school.
St Ambrose Chicks
Click here to see the new arrivals at St Ambrose this week