Reception 2019 - 2020
Mrs Grundy
Miss Hurley
Welcome to our Reception class web page.
Important things to remember:
Your child needs to read at home every night and bring their book bag into school every day so an adult in school can hear them read.
Your child needs a P.E. kit in school every day and can be taken home at the end of every half term. This must include pumps or velcro trainers for outside games.
Your child needs a coat with a hood every day and wellies that can be kept in school.
School starts at 8:45am everyday and it is vital your child is in at this time.
Daily prayers
These are worrying and uncertain times for us all. Below are some links to help you with daily prayers. In Reception, we start everyday with daily prayers and what the children call their 'quiet time.' The children will often ask for more quiet time, so we enourage you to start your day in the same way. Not only will this help the children, but will also help those in our community and beyond who need our support and prayers.
https://www.tentenresources.co.uk/primary-subscription/prayers-for-home/homeprayer-2020-03-23/#1584965463900-2be3f202-b89e
https://www.tentenresources.co.uk/primary-subscription/prayers-for-home/15-prayers/
Home learning during school closure
Every child should have received the home learning pack after Government advice to shut schools on Friday 20th March.
In the pack you should have received:
Home learning activities
Purple mash login
(Access vis this link https://www.purplemash.com/sch/stambrosem21 )
Numbots login
(Access vis this link https://play.numbots.com/#/intro )
EExAT login
Two exercise books and a pencil
Reading record with 3 reading books
If you are missing anything please speak to Mrs Grundy ASAP. I have uploaded some of these documents, plus others I thought may be useful at the bottom of the page.
I will continue to add activities onto the children's purple mash page, so please keep checking daily. Please keep in touch by recording anything you do with your children on EExAT. No matter how big or small, I would love to see it!
Online Safety
Below are some useful links to help teach your child about Online Safety. This is particularly important during school closure as children may be spending more time on iPads, particularly accessing online learning.
https://www.childnet.com/resources/smartie-the-penguin
https://www.childnet.com/resources/digiduck-stories
https://www.saferinternet.org.uk/advice-centre/parents-and-carers/parents-guide-technology
In Reception, for Safer Internet Day 2020, we read the Smartie the penguin story on the first link so the children will be familiar with this. There is a powerpoint with the story and then some useful activity ideas based on it.
In the files at the bottom I have also attached some iPad rules, you may wish to use with your children and go over everyday before they go on technololgy. There is also a lovely activity sheet about what we keep safe on a computer.
Holy week resources
This year we will not be able to do lots of the fantastic Holy week activities we usually plan for in school. In the file section at the bottom I have included a document that has lots of ideas and activities for you to complete with your children on the lead up to Easter Sunday. As always, please upload any activities you complete onto EExAT.
Additional Activities
Lots of companies and businesses are helping with school closure, offering lots of different activities. I will continue to post, what I hope are useful links to help your child's learning at home.
Maths Activities
White Rose Maths, the scheme of learning we follow for Maths in Reception have released some fantastic resources and activity ideas on the link below. They are all based around a story, however don't worry if you don't have the story they can be done without. They give you an activity for everyday so you could maybe incorporate this into your daily routine to ensure your child is doing some maths everyday.
https://whiterosemaths.com/homelearning/early-years/
Reading
Whilst at home we encourage you to read with your child daily, any book is great! If you would like some free eBooks please use the link below
https://www.oxfordowl.co.uk/for-home/reading
Stay at home Story time
Lots of authors are now offering free videos of themselves reading their stories. Oliver Jeffers is offering these on his website. We love reading some of his stories in Reception!
https://www.oliverjeffers.com/books
Morning PE lesson
Joe Wicks is hosting an online, daily PE lesson for children at 9am.
https://www.thebodycoach.com/blog/pe-with-joe-1254.html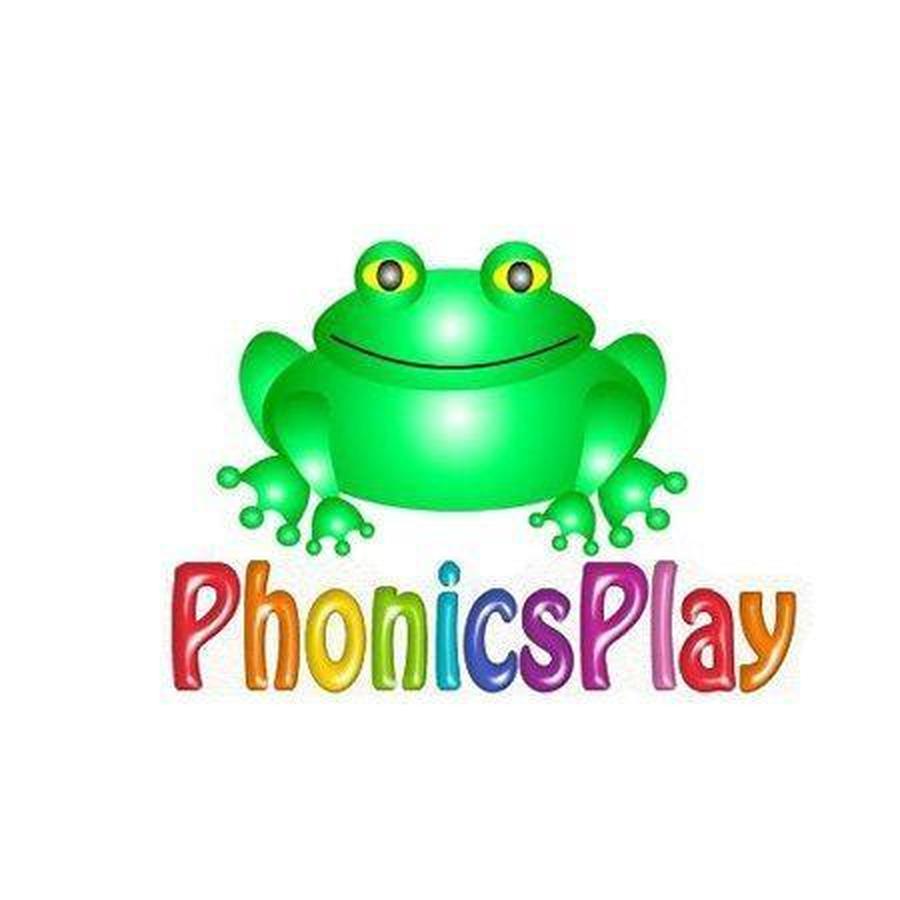 Phonics Play is a website that is used to support children in learning to read by developing their skills in phonics. Currently, the website have offered their services for free to parents. The login is as follows:
username: march20
password: home
Please look at the Phase 2 tab on the left and play these games with your child.
Learning to read at home with Read Write Inc. Phonics during School Closure

Daily lessons for children
DAILY PHONIC LESSONS AT HOME
Don't forget lesson films every day, Monday to Friday.
Each film will be available for 24 hours via RWI Facebook and on YouTube.
You can sign up to either our Facebook page or our YouTube channel.
Speed Sounds Set 1 – 9.30 am (GMT)
Speed Sounds Set 2 – 10.00 am
Speed Sounds Set 3 – 10.30 am
Reception should tune into Set 1 sounds primarily, moving onto set 2.
They will also release a film of a teacher reading a poem for Reception and Year 1 children to join in with at 2.00 pm every day. The poems will be available to watch again and again on YouTube.

A great opportunity for children to learn these by heart!

Literacy Trust activities
The Literacy Trust have produced a range of activities you can do at home with your child. Click on the link below and the activities are split into age groups.
https://literacytrust.org.uk/family-zone/?mc_cid=1a89f05f20&mc_eid=0959500f57
Hungry little minds activities
The link below has ideas for activities for children aged 0-5.
https://hungrylittleminds.campaign.gov.uk/
Top marks interactive games
Top marks is a website that offers lots of interactive games, particularly useful for maths games. Please see the link below
Twinkl
Twinkl is a very popular resource bank used by teachers. They are currently offering one month's free membership. Go to www.twinkl.co.uk/offer and enter the code UKTWINKLHELPS
https://www.twinkl.co.uk/resources/parents
Singing!
Parents - each day, a local music teacher is putting a half hour singing lesson on their Facebook page Little Belters. She will release each day's lesson at 1:30pm each school day. This week it is learning the Stone Roses' song I am the Resurrection. She starts with warm up activities, followed by part of the song, line by line and then at the end to the backing track.
Access it by google search: Little Belters Lyrical Lockdown Youtube.
At the beginning of the year we held a 'Meet the teacher'meeting.
It was a great opportunity to outline the expectations of your child in Reception and give you an insight into what your child will get up to this year. Thank you to all those parents who attended. If you were not able to attend, please find the powerpoint in the files at the bottom of the page.
As always, if you do have any questions or concerns then please come and speak to one of the reception staff team.
In the files section at the bottom of the page, you will find useful documents to help you understand what your child will be learning throughout their time in Reception.
There is a parent's guide to the Early years foundation stage, to help you understand the aims of early years education. This framework is statutory in all schools.
To help you understand how we deliver the framework at St. Ambrose, you will find a curriculum overview, outlining all the quality texts we will be covering and the learning we will cover. You will then find our Share in our learning letter for Autumn 2. This gives more detail about what is expected in this half term. These will be sent home every half term and uploaded on the class web page for you to access.
If there is anything else you would find helpful, please speak to Mrs Grundy who would be happy to help.

Ruth Miskin the founder of Read Write Inc had complied a selection of videos that
give lots more information and examples. Click the link below to find out more
about
Saying sounds correctly
Linking sounds to letters
Two letters, one sound
Practise, practise, practise
Putting sounds together to read simple words
Tricky words
Reading books
Using pictures
Writing letters
Read to your child as much as you can
https://www.ruthmiskin.com/en/find-out-more/parents/
Reading
Learning to read the sounds for reading is a big focus in Reception. The children access Read Write Inc everyday and as they progress through the scheme, they are placed in highly differentiated groups to meet the child's precise stage of development.
At the moment most children in Reception are accessing the set 1 sounds and are learning the blend these sounds together. Below is a video to support with the precise pronunciation of these sounds:
Once the children know the first 5 sounds, m a s d t, we move onto teaching the children how to blend. Below is a video to show how we teach the children to blend the sounds for reading.
Daily practise of reading the sounds and practising blending (we call it Fred talk as Fred the frog only speaks in sounds) is essential for the children to make progress with reading. Blending can be done at anytime throughout the school day. Getting your child to repeat after you will mean they blend in no time.
e.g. adult says "c-a-t, cat" and then the child repeats.
Doing this with lots of different words will enable the children to blend quicker and they will be able to take home a reading book and move through the RWI levels quickly. This can be done walking down the street, round the shops and we have found the children are really eager to practise their Fred talk at all times.
If you would like any more support please speak to Mrs Grundy or Miss Hurley.
Writing
In Reception, there is a big focus on using correct letter formation. Below are the RWI phrases we use to support correct formation. Please encourage your child to say these phrases as they write which will help them to form letters correctly.
EExAT is the assessment system we use across our Early years provision. We collect observations of pivotal learning moments on your children and use these to assess where your child is up to and to assess what their next steps are to ensure they are making progress.
You will all be given your unique code to access this at home.
Log in, have a look at your child's learning and make a comment! I would also love to see all their fabulous learning at home, whatever that may be! It doesn't have to be, reading, writing and maths!
Files to Download
Reception: Calendar items