Reception 2018-2019
Mrs Grundy
Miss Hurley
Welcome to our Reception class web page.
Our teacher is Mrs Grundy.
Our teaching assistant is Miss Hurley.
Important things to remember:
Your child needs to read at home every night and bring their book bag into school every day so an adult in school can hear them read.
Your child needs a P.E. kit in school every day and can be taken home at the end of every half term. This must include pumps or velcro trainers for outside games.
Your child needs a coat with a hood every day and wellies that can be kept in school.
School starts at 8:45am everyday and it is vital your child is in at this time.
Owl babies
We loved our first text of the term, Owl Babies. We enjoyed reading the story, making our own owls out of playdough and giving them a name and loved retelling the story.
We were also very lucky to have a visit from some owls. We all had the opportunity to hold them and learnt lots of interesting facts.
Here are some pictures of our visit!
Meet the teacher
At the beginning of the year we held a 'Meet the teacher'meeting. Thank you to all the parents who made the effort to come, even if you already know me!
It was a great opportunity to outline the expectations of your child in Reception and give you an insight into what your child will get up to this year. We hope it was useful and gave you some ways to support your child.
If you were unable to make it, you can find the presentation below containing all the information.
As always, if you do have any questions or concerns then please come and speak to one of the reception staff team.
Share in our learning letter
The following letter was given out after the Meet the teacher meeting. It outlines what we will be learning about this half term so you are able to support your child at home. A letter is sent out every half term. Below is a copy of the letter
Share in our learning letter Spring 2
Expectations
At St. Ambrose we have high expectations of everyone, including staff and children.
Below is a letter explaining our expectations to ensure your child achieves their potential at St. Ambrose.
Tuesday 5th March World Book Day at St. Ambrose. Please come dressed as your favourite character!
Thursday 14th March Reception Class trip to Z Arts Julia Donaldson Exhibition
Monday 1st April Reception Gospel Assembly 9am
Wednesday 3rd April Parent's Evening 2pm-6pm
Monday 15th April Joint Gospel assembly with Y5 9am
Stay and Play sessions
Wednesday 13th March 2019 2.30pm – 3pm
Wednesday 10th April 2019 2.30pm – 3pm
If you are able to attend the session, you will be able to take your child home early.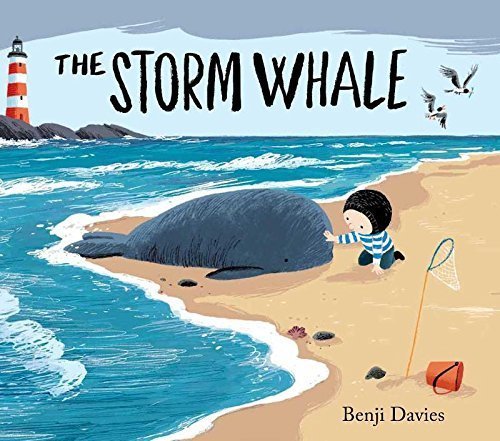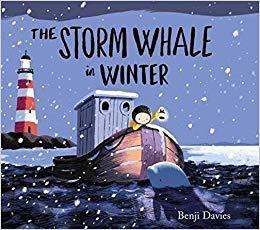 Our class books this half term are
'The Storm Whale' and 'The Storm whale in winter.'
In Early years, children learn through a quality text. We introduce the story slowly, looking at new vocabulary, talking about what they see in the pictures and talking about characters and settings. This helps give children all the skills they need for reading, now and as they go through the school.
The children will also complete different learning challenges in the different areas of provision. These will all be based around the story in different ways. For example, in the creative or construction area the children might be able to make a lookout house or might be asked to make a house for the whale to live in. In the writing area, they may be asked to draw their own whale and label using the emerging writing skills they are developing.
Please check back during the half term for pictures and updates on their learning.
As always, please feel free to pop into Reception to have a look through the story.
Our sticks are.....fishing rods!
Last week one of our rainbow challenges was to create a fishing rod using a stick and string. We all enjoyed trying to use scissors to cut the string and practised our name writing by giving our rod a label.
Below are some pictures of our finished fishing rods. We can't wait to use them in the water area next week to go fishing!
We all know that reading opens the door to all learning.
A child who reads a lot will become a good reader.
A good reader will be able to read challenging material.
A child who reads challenging material is a child who will
learn.
The more a child learns the more a child wants to find out.
It is, therefore, vital that your child finds learning to
read and write a rewarding and successful experience.
Letter formation
Children are taught how to form letters using a handwriting phrase to help.
Ruth Miskin the founder of Read Write Inc had complied a selection of videos that
give lots more information and examples. Click the link below to find out more
about
 Saying sounds correctly
 Linking sounds to letters
 Two letters, one sound
 Practise, practise, practise
 Putting sounds together to read simple words
 Tricky words
 Reading books
 Using pictures
 Writing letters
 Read to your child as much as you can
http://www.ruthmiskin.com/en/resources/playlist-ruth-miskins-top-tips-parents/
Reading
Learning to read the sounds for reading is a big focus in Reception. The children access Read Write Inc everyday and as they progress through the scheme, they are placed in highly differentiated groups to meet the child's precise stage of development.
At the moment most children in Reception are accessing the set 1 sounds and are learning the blend these sounds together. Below is a video to support with the precise pronunciation of these sounds:
Once the children know the first 5 sounds, m a s d t, we move onto teaching the children how to blend. Below is a video to show how we teach the children to blend the sounds for reading.
Daily practise of reading the sounds and practising blending (we call it Fred talk as Fred the frog only speaks in sounds) is essential for the children to make progress with reading. Blending can be done at anytime throughout the school day. Getting your child to repeat after you will mean they blend in no time.
e.g. adult says "c-a-t, cat" and then the child repeats.
Doing this with lots of different words will enable the children to blend quicker and they will be able to take home a reading book and move through the RWI levels quickly. This can be done walking down the street, round the shops and we have found the children are really eager to practise their Fred talk at all times.
If you would like any more support please speak to Mrs Grundy or Miss Hurley.
Writing
In Reception, there is a big focus on using correct letter formation. Below are the RWI phrases we use to support correct formation. Please encourage your child to say these phrases as they write which will help them to form letters correctly.
This week a book will be sent home for you to practise letter formation with your child. Please complete one page a week, making sure you concentrate on correct letter formation. I will post some examples of children forming letters and the difference when they are forming them correctly so you can see what we are aiming for.
EExAT is the assessment system we use across our Early years provision. We collect observations of pivotal learning moments on your children and use these to assess where your child is up to and to assess what their next steps are to ensure they are making progress.
You were all given your unique code to access this at home. If you do not have it or have lost it, do not hesitate to ask me.
Log in, have a look at your child's learning and make a comment! I would also love to see all their fabulous learning at home, whatever that may be! It doesn't have to be, reading, writing and maths!
Reception: News items
There are no News items to display
Reception: Blog items
There are no blog items to display
Reception: Gallery items
There are no Gallery items to display
Reception: Calendar items