Welcome to Year 2's home page...
Year 2 Trip to MOSI 4th April 2019
The wet weather on the day of our trip didn't dampen our spirits. We had an incredible time learning about the invention and mechanics of the modern bicycle and the history and workings of the steam train. A fantastic day was had by all.
Year 2 SATs Parents Information Meeting Powerpoint 7.2.19
Welcome to Spring Term 2 2019! Keep posted to find out the latest that is happening in Year 2.
Mr Bland and Miss Stenson
March 2019
Share in Our Learning Letter - Spring 2 2019
Geography in Spring Term 2 - "From A to B"
We will be starting a new Geography topic called "From A to B". In it, we will be looking at different types of transport, who they are used by and where in the world they are used. We will also be practising our map-reading skills, looking at the features of our local area. There will be two exciting trips involved, one to the Museum of Science and Industry to visit Stevenson's rocket and one to the Manchester Museum for Transport to look at how transport in the city has changed over the years.
Science in Spring Term 2 - Animals and their Habitats
For our Science topic this term, we will be exploring animals in their habitats. We will be thinking about how camels and cactuses are well-adapted to living in their natural habitats, we will be looking for animals in our own habitat of the school grounds and we will be sorting things we find into these three categories: living, dead and never been alive.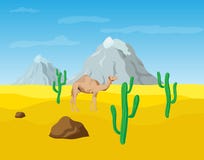 RE in Spring Term 2 - The Mass and Lent
In RE, we will be looking at two topics. The first is about the Mass and we will be exploring why people celebrate Mass, what happens in the Mass and why it is done in the way it is. There will be plenty of opportunities for singing, art, dance and drama. Our second topic centres around Lent and will explore what Lent is, what is means for Christians and what opportunities we get during Lent. We will then go through the story of Holy Week, looking in detail at Palm Sunday, Maundy Thursday, Good Friday and Easter Sunday.