Throughout the year we will be displaying some of what we've been getting up to on this page!
We hope you enjoy it!
Miss Lawless & Mrs Kinsella
Spellings
Each week your child will have spellings to learn at home. They will be given out every Monday and we will have a little test on them every Friday. We will write their score on the following week's spellings. It would be a fantastic help to your child if you could go over each of these spellings every night with them. Thank you, Miss. Lawless.
Monday 25th June- Friday 29th June Spellings
talked
walked
jumped
looked
pushed
Homework
Every Thursday children will take home their homework books (one maths and one literacy). They are to do just one page in each book. Please could you send the books back to school by the following Tuesday to be marked.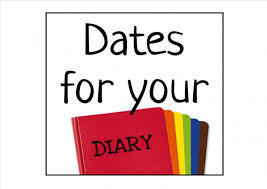 Friday 18th May- Pentecost Party
Share in our learning letter
Please click on the link below to view the latest share in our learning letter. This informs you about what the children have been learning this term, what activities we have gotten up to.
Year 1 sharing our letter Spr 1 (3).doc
Michael Recycle
We had two very exciting visitors to Year 1 last week. On Tuesday Michael Recycle arrived into our classroom out of nowhere! Michael Recycle is the recycling superhero we have been learning all about this term. On his way to our school he collected lots of rubbish and we sorted out what could and couldn't be recycled.
We wrote letters to the Local Waste Authority inviting Councillor Nigel Murphy to our classroom. We had a fantastic afternoon on Thursday when he came in, we described all the amazing learning we have been doing so far on waste and recycling and we asked lots of questions about what we could do to make a difference.