Welcome to our Nursery class web page.
Our teacher is Miss Iveson.
Our teaching assistant is Mrs Hanson.
We love to learn through play in Nursery. Our topics are child led and we encourage the children to tell us what they want to learn about. The best learning happens when we are engaged and interested. We look forward to seeing where the learning will take us each day.
On this page we will share some of the children's learning experiences and recent news.
We look forward to a happy and fulfilling academic year.
https://www.youtube.com/watch?v=UwUlh3i4qto
Pete the Cat has come to our Nursery to tell us all about his journey and how his shoes changed colour! Please find a video link to the story we are reading all about Pete. The children love singing along to the song!
Meet the teacher
Thank you for coming to the Meet the teacher session. Please find all the key information that was shared with you on the document below for your reference.
If you have any further questions please do no the hesitate to ask myself or any of the other members of staff in Nursery!
Share in our learning letter
This letter is sent home with your child at the beginning of each half term and we will upload a copy here too.
This term we will be looking at how people celebrate. We will be thinking about the different occasions people celebrate and how they celebrate it. We will explore this topic through drama, creating paintings and drawings, talking about experiences and reading stories.
This will then lead us onto our second topic 'Gathering' where we will go into the Church and do a treasure hunt! This will help the children to understand why the Church is the way it is and how it helps us to gather and celebrate. We would love as many parents as possible to come to this and will send out more details nearer the time!
EExAT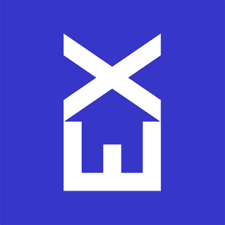 EExAT is the assessment system we use across our Early years provision. We collect observations of pivotal learning moments on your children and use these to assess where your child is up to and to assess what their next steps are to ensure they are making progress.
You were all given your unique code to access this at home. If you do not have it or have lost it, do not hesitate to ask me.
Log in, have a look at your child's learning and make a comment! I would also love to see all their fabulous learning at home, whatever that may be! It doesn't have to be reading, writing or maths!