Welcome to our Nursery class web page.
Wednesday 24th January 2018 1.30pm Nursery Fire pit session with Mrs Fagan
Share in our learning letter
Please click on the link below to view the latest share in our learning letter. This informs you about the children's learning for the upcoming term, what activities are planned and what you can do to help at home.
Meet the teacher
Thank you to all the parents who attended the meet the teacher evening. It was a brilliant opportunity to go over some of the expectations again and hopefully answer any of your questions.
Below is the powerpoint presentation used with all the information included.
However, if you have any further questions please do no the hesitate to ask myself or any of the other members of staff in Nursery!
Challenge!
As you all know we have recently given out details for EExAT. The system we use to assess and track your child's progress. It is a great tool which you can use to constantly view your child's learning.
At St. Ambrose, reading is very important and we want to encourage you to read as often as possible with your child.
With this in mind, we would like you to upload at least one picture of you and your child enjoying a bedtime story to EExAT. But obviously if you want to upload more you are more than welcome to!
If you need any more help or support in logging into EExAT please do not hesitate to speak to me!
Advent
We have been coming into school wearing purple to show we are ready and waiting for Jesus.
Anti-bullying week
This year anti-bullying week was 13th-17th November!
We did lots of different activities including odd socks day! Here are all the children proudly showing their socks to show that we are 'All different, All equal.'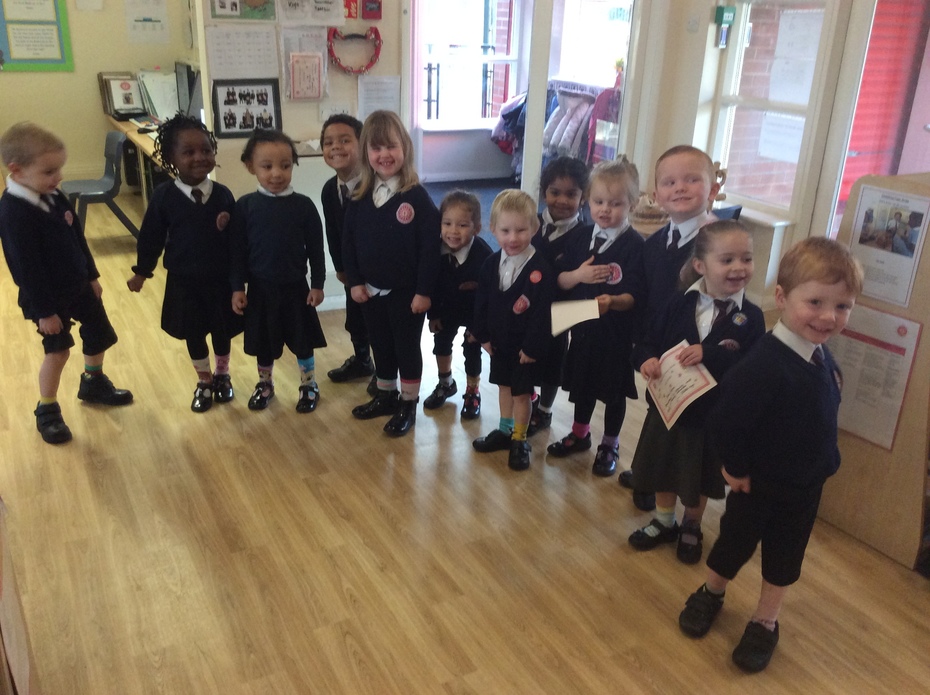 We also loved singing along to the song 'Everybody is different.'
Please click the link above to go to the video, so you can sing a long at home.
We loved visiting Year 1's classroom and finding out about their learning and enjoyed playing a circle game to show that we are all different.
Autumn 2 - I went walking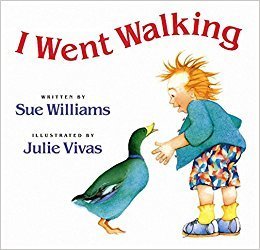 We will be reading a new book this half term called I went walking. There are lots of opportunities to learn and explore new vocabulary as we talk about different farm animals. Watch this space to see all of our learning!
Settling in...
We are really proud of all the children and they have all settled in really well! We have been spending lots of time exploring the new environment and getting used to the new rules and expectations! Here are some pictures of us exploring the indoor environment.
Outdoor environment
We have also enjoyed exploring the outside environment,including our new maths shed! We loved learning how to use the tape measures and enjoyed exploring how to measure with them.
Monkey and me
We have started reading our first quality text of the year! The children love the story and are already starting to retell it independently. They have loved looking after the monkey that it is visiting Nursery. We have been looking after him in the home corner, showing him our Nursery and even helping him say his prayers!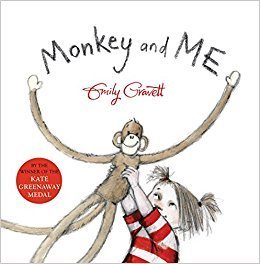 Dough disco and funky fingers
Dough disco and funky fingers is an invaluable activity for the children which the children absolutely adore!
Funky Fingers is a fine motor skilled activity and is designed to develop children's hand joints and muscles, which in turn will develop their pencil control when writing.
When children begin to write, their fingers and hands have to work as hard as a marathon runner's legs! No one would run a marathon without training first, therefore in the Nursery we aim to make those little hands and fingers as strong as possible to improve our children's fine motor control.
Fine motor control skills are not only important for holding pencils, but also zipping up coats and fastening buttons, cutting with scissors, using utensils, completing jigsaws and the list goes on!
We do it every afternoon straight after lunch and follow the following structure. This can easily be replicated at home. You don't have to do it all but doing just some of these activities will help improve your child's fine and gross motor skills.
We start off by moving and dancing to the following song:
https://www.youtube.com/watch?v=EAPmy1SxDdQ
All children are then given a piece of playdough and we move and manipulate the playdough to music. The link below is an example, but it can be done to any music. The children like to choose the music!
https://www.youtube.com/watch?v=i-IfzeG1aC4
We then split into groups to complete lots of different activities that are rotated everyday so children get a chance to have a go at a range of activities. These range from playdoh, threading beads, painting, drawing, lego construction, pincher gripping marbles and many more!
Here are some pictures of us enjoying our funky fingers activities!